Bessemer Criminal Expungement Lawyer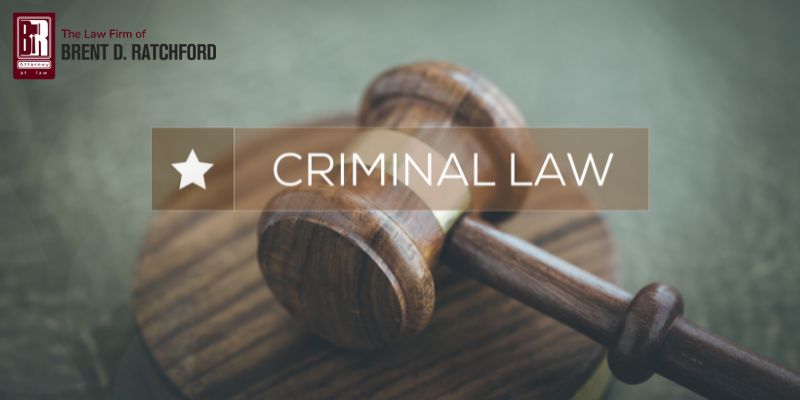 Carrying a criminal record throughout your life can be difficult, whether you were charged with drug possession or convicted of a DUI. These charges could limit your employment options, lead to time spent behind bars, or have a serious impact on your relationships with friends and family.
Fortunately, there is a way to clear your record of certain charges in North Carolina. An experienced expungement lawyer at The Law Firm of Brent D. Ratchford can help you determine if you are eligible for expungement and, if you are, complete the process successfully. Understanding what kind of charges and convictions can be expunged, as well as whether you qualify for expungement, can be the first step to clearing your record.
What Is Expungement?
If you have been charged with assault or convicted of a non-violent felony, like drug possession with intent to sell, then you have a criminal record. That record can follow you throughout your entire life and have a negative impact on you personally, financially, and professionally. Expunging your record, also known as an expunction, is a way for certain criminal charges and convictions to be removed from your record and the record to be sealed.
Once something has been expunged from your record, you are able to legally say that the event never happened. You may choose to expunge your record for many reasons, including wanting to remove any dismissed charge now or a juvenile conviction later in life. Not every charge or conviction is eligible for expunction, so it is important to work with an experienced expungement attorney to determine if you can file for expungement.
Charges That Can Be Expunged
Some crimes are more severe than others and should be recognized as such, so there are restrictions in place regulating what criminal charges can be expunged from an individual's record. The three primary types of charges and convictions that may be eligible for expunction are dismissed charges, misdemeanors, and non-violent felonies. 
Dismissed Charges: Not every criminal charge, whether it is a felony or misdemeanor, results in a conviction. Your charges may be dismissed if your rights were violated, the case was not proven, or the judge determines that there was no legal basis for your charge. To get dismissed charges expunged, you must request it immediately following the dismissal.
Misdemeanor Charges: Charges for less-severe crimes will fall into the category of misdemeanor and often carry lesser penalties. Any misdemeanor charges or convictions that happened when you were 16-17 are eligible for expungement. If you were convicted as an adult, then you are eligible for expunction after 5 years for a single charge and after 7 years for multiple charges.
Non-Violent Felony Charges: Felonies are often more severe, such as Schedule I drug offenses and DUI convictions. If you have been convicted of a felony that was considered non-violent, you may be able to petition for expungement. You may apply after 10 years if you have a single non-violent felony conviction or after 20 years if you have two or three non-violent felony convictions.
Not every criminal charge is eligible for expunction, and there are several limitations on the charges and convictions that are eligible. An experienced expungement attorney can help you understand your charges, determine your eligibility, and complete the application process.
The Expungement Process
Requesting an expungement in North Carolina is a relatively simple process. You will be required to complete a particular form to begin it. The exact form that you need will depend on factors such as what you were charged with, the outcome of your case, and your age. This form will be filed in the county where you were charged, and you will wait for the response.
FAQs About Bessemer, NC Criminal Expungement Law
How Much Does Criminal Record Expungement Cost in North Carolina?
The primary cost related to expungement or expunction in North Carolina is the filing fee. This is a fee of $175 that is required of anyone filing a petition for expungement. You may also pay attorney fees if you work with an expungement lawyer. These fees will be determined by your lawyer and may be charged hourly or as a contingency plan.
What Crimes Can Be Expunged in North Carolina?
There are several North Carolina statutes that determine what charges can be expunged, but they do not always apply to anyone who has been convicted of that crime. Some charges, such as identity theft, can be expunged if you were found not guilty or your case was dismissed. In other circumstances, such as non-violent felony offenses, the charge can be expunged if the individual was under eighteen when they were convicted or ten years have passed since the conviction. An experienced expungement attorney can help you understand if you are eligible for an expunction.
How Long Does It Take for Your Record to Be Cleared After Expungement in North Carolina?
Legal processes of any kind often take a great deal of time because there are many steps that need to be completed. The same is true for getting your record expunged. In Bessemer, North Carolina, you will likely wait anywhere from nine months to a year after your initial petition for the expungement to go into effect.
Can You Get a Misdemeanor Off Your Record in North Carolina?
You can get a misdemeanor removed from your record in North Carolina if you meet certain criteria. If you were charged with a misdemeanor but found not guilty, then you will be eligible to petition for expungement immediately. This is not the case for misdemeanor convictions, though you will eventually be able to petition for expungement. In most cases, you can file a petition for expunction two years after the conviction or, if you were under the required age, either twenty-one for alcohol-related offenses or eighteen for most others, when the conviction happened.
Contact The Law Firm of Brent D. Ratchford
When you have faced any type of criminal charge, whether it was a misdemeanor or a major felony, it can impact every area of your life. Potential employers may be hesitant to hire you with a criminal record. Time spent in jail could have put you behind educationally. Even your personal relationships may have suffered. The opportunity to remove a criminal charge or conviction from your record can be extremely beneficial, and The Law Firm of Brent D. Ratchford can help you achieve that. Contact our office today if you are ready to pursue an expungement.