Belmont Criminal Lawyer
The Law Firm of Brent D. Ratchford is a criminal defense firm located in the beautiful, quaint town of Belmont, North Carolina,a close-knit community with over 12,000 people. Since the law firm's opening, Brent Ratchford and his team have been strong advocates for those inaccurately accused of crimes. The law firm quickly became the town's destination law firm to support the falsely accused with good, clean defense work.
Over the years, we have been able to help thousands of the falsely accused win their battles and earn their freedom. Our law firm has placed the defense of the constitutional rights of every client above all else. We have shown unwavering devotion to our clients while treating them with the respect and dignity they deserve. We do not judge a single client who walks into our doors, as we firmly stand by the notion that everyone is innocent until proven guilty beyond a reasonable doubt.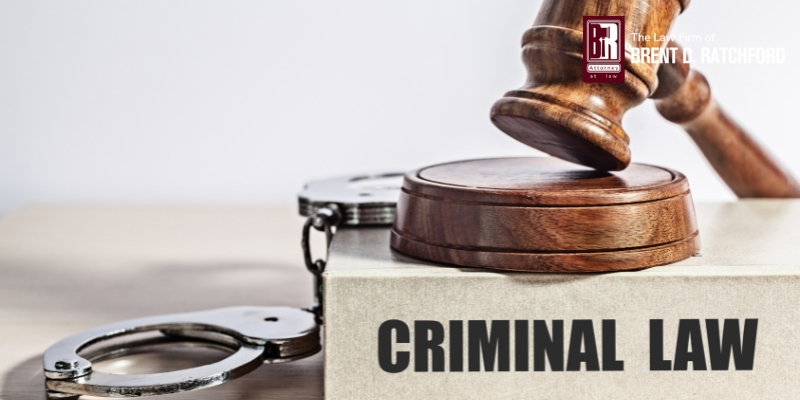 Criminal Defense Legal Services That Belmont Counts On
Our criminal defense attorneys have a history of exceeding client expectations with remarkable results. The firm's criminal defense team consists of former prosecutors, civil litigators, and talented courtroom advocates dedicated to providing clients with efficient and aggressive legal representation. We know firsthand the devastating effects a criminal charge can have on a person's life, and we work tirelessly to ensure that our clients do not face conviction.
We are proud to represent our clients in the following legal areas:
Traffic violations. For years we have helped defend clients who have been accused of traffic violations, including speeding tickets and reckless driving charges. These charges can have a negative impact on your driver's license and insurance rates, which is why our law firm works diligently to protect our clients' interests in all traffic violation cases. Driving is an essential aspect of everyday life, which is why we will fight to ensure your driving privileges are not taken away for a baseless accusation.
Drug possession. Possession of drugs like marijuana, cocaine, heroin, or methamphetamine can result in harsh penalties handed down by the courts. Our criminal defense team works closely with our clients to review their cases and develop a defense that will produce the best possible outcome. We know what our clients are up against in these cases, which is why we regularly work to reduce or eliminate drug possession penalties.
Driving while intoxicated. Every year thousands of people are arrested for driving while intoxicated, and for good reason. This act puts everyone in danger on the road and is a compelling reason for officers to make an arrest. Being arrested with the possibility of losing your license can be scary. However, in situations where officers are not justified in making an arrest or have mishandled your case, our firm works to get the charges reduced.
Theft. Theft is a serious crime that involves the unlawful taking of another person's property. The severity of a theft charge depends on the stolen item's value and any other circumstances surrounding the crime. Our law firm works to combat these charges and get our clients' cases reduced so they do not face jail time or other negative consequences that can affect their futures.
Assault. Assault is a crime that involves intentional physical violence and can lead to severe legal consequences. There are a number of assault scenarios that can result in charges, including domestic and sexual assaults. Any time our clients are accused of assault, we work hard to assess the circumstances surrounding the arrest and develop an effective defense.
Criminal Expungements. If a person is convicted of a crime, they could face jail time or fines as punishment. For some crimes, like marijuana possession, a criminal expungement may be possible, which enables you to have your record sealed from the public. Our law firm regularly works with clients to get their charges reduced to the point where they are eligible for a criminal expungement whenever possible.
Over the years, we have helped clients throughout the Belmont County area who are facing any number of the above charges. Defending our clients' rights in the face of extreme accusations is what we do daily, which is why our law firm has developed a reputation for providing the highest level of service to our clients.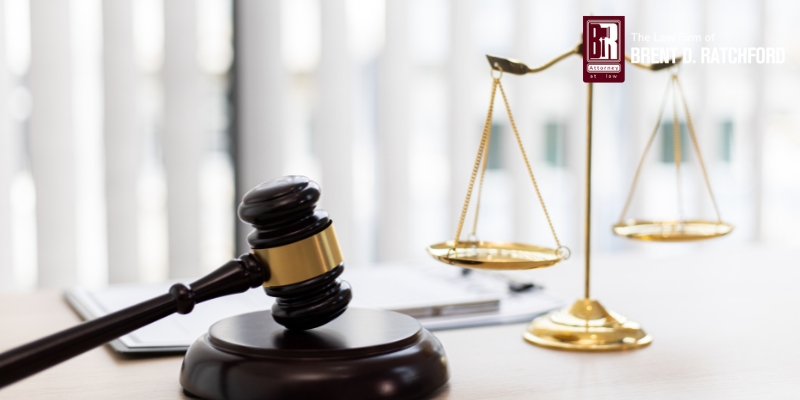 What Makes the Law Firm of Brent D. Ratchford So Different?
I will do everything necessary to help you avoid a conviction, including:
The Law Firm of Brent D. Ratchford has a distinct edge when it comes to legal representation compared to other law firms in the area. Over the years, our law firm has built a record of success defending clients facing charges for any number of crimes. We have worked tirelessly to develop a reputation that is built on trust and dedication to our client's cases. Our law firm represents clients through every step of the process, from helping them build a defense and planning the best possible outcome to getting them out of jail quickly.
People often ask us what makes The Law Firm of Brent D. Ratchford the right choice for legal representation. The answer comes down to a few main benefits that set us apart from other law firms:
Our experience with every type of criminal charge imaginable
Our knowledge of the court process and how it works
Our historic portfolio of Belmont clients who received reduced charges
Our personal dedication to each case we take on
Our ability to provide a non-judgmental culture where our clients are treated fairly
Our initial consultation is free and allows you to talk through the circumstances of your case with an attorney to assess your best options.
Find Experienced Legal Help
If you have been accused of a crime and are facing serious legal consequences, The Law Firm of Brent D. Ratchford is ready to help you fight the charges and work to get you back on track with your life. As long as we are still operating, there should be no Belmont resident who will face their charges alone.
Contact us today and learn more about how our top-notch defense strategy is changing the game and getting people back on the right side of the law.