Being accused of assault in the state of North Carolina, regardless of how minor or severe you believe your case may be, is a rather daunting experience. These are extremely serious accusations, as assault and battery charges can carry a wide variety of consequences, not limited to fines, probation, and incarceration. The law does not take these charges lightly, and neither should you. However, everyone has the right to remain innocent until proven guilty and to have access to legal counsel. If you have been charged with assault, it is crucial to consult with a Belmont Assault Crimes Defense Attorney as soon as possible.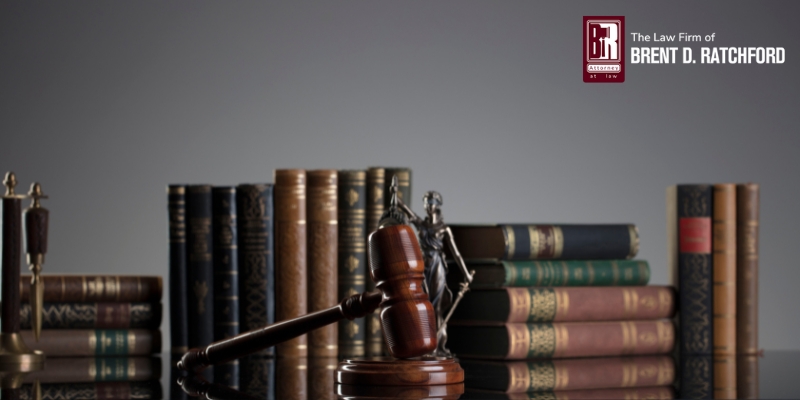 Representing Belmont, NC With Quality Assault Crime Defense Support
The Law Firm of Brent D. Ratchford can provide you with legal assistance and guidance throughout this difficult time. Our firm has been in operation since 1996, proudly providing Belmont residents with quality legal representation for over two decades. Countless times, we have provided legal assistance to individuals facing assault charges in or around Belmont, whether they were misdemeanors or felonies. We have successfully defended individuals throughout North Carolina, getting charges dismissed or resolved with minimal consequences when possible. If you have been accused of assault, do not hesitate to contact our firm and begin your quest for justice today.
What Is Assault?
Assault is defined as the intentional attempt to cause bodily harm to another individual, or the threat of force against someone, with either action placing them in reasonable fear of imminent physical harm. Assault charges are filed as misdemeanors in the state of North Carolina, although they can become felonies under special circumstances (assault with a deadly weapon, for example). Assault can be committed in a variety of ways, both physically and verbally.
What Is the Difference Between Simple Assault and Aggravated Assault?
Simple assault charges are filed when the individual accused of assault only intended to cause fear or harm, but no real damage was done. One example might be if someone attempted to strike another individual with their fist but missed and hit something else instead. Aggravated assault charges are filed when the accused individual actually caused bodily harm to the alleged victim.
What Are Common Types of Cases Involving Assault?
At The Law Firm of Brent D. Ratchford, we have handled many types of cases involving assault, including:
Stalking. A pattern of unwanted attention towards another person that would cause them to feel fear. This is commonly expressed through text messages, voicemails, and following the alleged victim. Sometimes a frequent stalker situation turns into a physical assault.
Domestic violence.This is physical harm caused by a member of the household, typically a spouse or partner. It includes but is not limited to shoving, pushing, punching, kicking, biting, hair pulling, and scratching.
Road rage.This is a situation in which a driver feels threatened by another individual, causing them to lash out at the perceived assailant through verbal or physical means, which can lead to assault charges.
Assault with a deadly weapon. Because assault does not have to involve physical contact, being armed with a deadly weapon while threatening another individual is enough to warrant serious penalties.
Sexual assault. This type of assault includes any form of unwanted sexual contact or attention in which the perpetrator uses force, intimidation, physical harm, coercion, abuse of authority, or trickery to obtain sexual contact against the victim's will.
Child abuse. This is a much more serious form of assault, as it involves harming a minor in any way. It includes physical harm, sexual abuse or exploitation, or emotional harm.
Elder abuse.Similar to child abuse, this type of assault involves harm done against a senior citizen. Neglect and withholding medical care are both examples of elder abuse.
These are some of the most common assault cases seen by courts across the nation. These are very tense situations that carry a ton of emotional weight, which is why it's vital for you to reach out to our firm as quickly as possible if you have been charged with assault.
What Defense Is Possible?
As with any criminal charge, you are innocent until proven guilty in the eyes of the law. A defense team will utilize this idea to your advantage and push for the dismissal of all charges against you.
A skilled attorney can utilize a number of defenses in these cases, such as:
Lack of evidence. If there is no evidence to support the allegations made by the alleged victim, it will be extremely difficult for a prosecutor to prove you guilty. It's also unfair for a prosecutor to take advantage of the general fear surrounding assault charges and claim you are guilty based on emotion. If there is no clear evidence you are responsible, the case can be dismissed.
Mistaken identity. In some situations, it's difficult to prove beyond a shadow of a doubt that the individual responsible for the assault is you and not someone else. Mistaken identity can often play a key role in your defense.
False allegations. Sometimes an individual may feel the need to take things into their own hands and file assault charges against someone even though the alleged victim is the one at fault. These types of cases are known as false allegations and can be difficult to prove without strong evidence.
Self-defense. Sometimes, assault charges arise out of a situation in which you believed you or someone else was in danger. You may have been acting in defense of yourself, another individual, or your property rather than being the initiator of the violence.
If any of these scenarios sound more accurate than the charges being brought against you, it's important to speak with a criminal defense attorney right away to clear your name of the charges.
Contact The Law Firm of Brent D. Ratchford Today
When you're facing assault charges, it's important to speak with a local defense attorney right away. Brent D. Ratchford and his legal team are ready to help you build a strong defense that can be customized for your individual situation. We take accusations of assault very seriously and are dedicated to protecting your rights and your innocence when faced with an unfair or false charge. Contact us today to begin looking at the facts of your case and strategizing the best possible defense to ensure justice.