Mount Holly Criminal Defense Lawyer
When you are charged with a criminal offense, it is important to find an attorney you can trust. These situations are more delicate than many people realize, as there is always more than one side to a story. Too often, defendants feel judged or dismissed before they have even entered the courtroom.
Our democracy is founded on the principles of justice and the right to a fair trial. Everyone is innocent until proven guilty, and at The Law Firm of Brent D. Ratchford, we take this concept extremely seriously. When you work with us, we trust your side of the story above all else.
A criminal charge is a serious matter. No matter what situation you are facing, it's important to have an experienced attorney on your side to help. With the right resources, you can reduce the damage that the charge has on your life and family.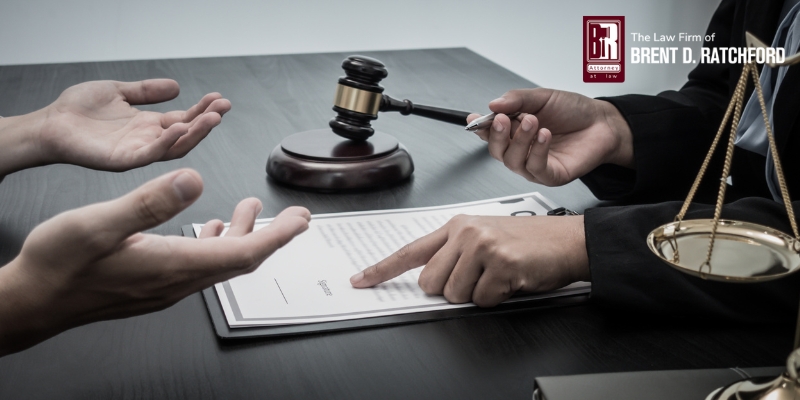 The Law Firm of Brent D. Ratchford: Your Mount Holly Criminal Defense Attorneys
For many years, our firm has been working to help individuals who have been facing criminal charges of all types. Criminal charges are intimidating and stressful, and most people feel overwhelmed by their cases. We work diligently to put each of our clients at ease and to let them know that we are here for them and ready to listen to their stories. There is no judgment or prejudice in our office; we are simply here to support you and meet you where you are.
Though we are compassionate and kind to our clients, we are tenacious and ruthless in the courtroom. Too often, our justice system is focused on putting someone in jail and not focused enough on whether justice is truly being served. Many individuals facing criminal charges do not get a fair chance to prove their perspective and clear their names. We are here to protect you and ensure that the judicial system works in your favor and that your story is heard.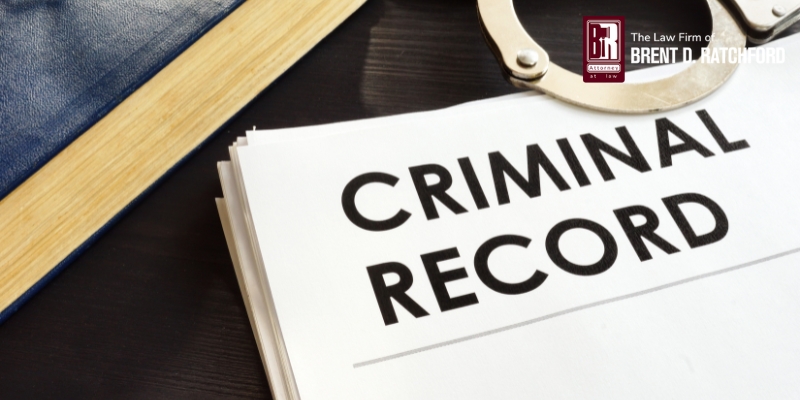 What Is a Criminal Case?
Because there are many different kinds of cases, it can be difficult to understand what constitutes a criminal charge and what does not. In our judicial system, there are two types of cases: civil and criminal. Civil cases involve one citizen bringing a case against another citizen, such as in the event of a car accident or a personal injury case. The person who creates the case (the prosecution) can drop the charges at any time.
Criminal cases are different. In these scenarios, the government is charging an individual with a crime and acting as the prosecution. Because of this, it is very difficult to get criminal charges dropped. The state or federal government is enforcing the law by bringing the alleged perpetrator to court to determine if they are guilty.
Criminal charges tend to involve more serious matters such as DUIs, fraud, murder, burglary, assault, etc. Rather than relying on the victim to bring the charges forward, the government creates the charges to uphold the law.
Assault and Violent Crime Charges
One major facet of criminal cases is assault and other violent crimes. Our team handles these cases with the understanding that, though someone may have been hurt, our clients did not necessarily commit the crime of assault. There are many nuances in these cases, and we work diligently to prove our clients' perspectives to the court.
Assault and violent crimes cases include:
Homicide
Manslaughter
Kidnapping or abduction
Harassment
Extortion
Murder
These types of crimes come with a significant amount of stigma. However, as your attorneys, we work diligently to ensure that your case does not rely solely on prejudice and misunderstanding.
Drug Crime Charges
The vast majority of drug cases involve someone being in the wrong place at the wrong time. Many times, an individual possesses a small amount of a drug for personal use but still faces a criminal charge, nonetheless. Though North Carolina law is strict about drugs, our team understands that drug cases are rarely dangerous. In fact, many innocent people end up in jail on minor drug charges, which is a misappropriation of justice.
If you are being charged with a drug crime, you can trust The Law Firm of Brent D. Ratchford to help you with your case.
DWI/DUI Charge
Perhaps the most common criminal charge is a DWI (Driving While Intoxicated) or DUI (Driving Under the Influence). Many people get behind the wheel of a car without the intention to hurt anyone but still face years of consequences for their actions. In many situations, overzealous police officers perform illegal or unethical traffic stops in order to apprehend individuals who had one too many alcoholic beverages but otherwise have done nothing wrong or dangerous.
Though these situations seem straightforward, our firm works diligently to ensure that your DUI case gets the attention and fair trial that it deserves.
Sex Crimes
Cases like rape and sexual assault can create a lot of media attention and outrage. Though no one should have to endure these offenses, we know that the people being accused did not necessarily commit the crimes in question. Many times, ambiguity or misunderstanding leads to consequences that are far larger than the alleged offense.
Theft Crimes
Many times, robbery and burglary are acts of desperation. No matter the circumstances, we help you to fight your theft crimes case and ensure that your perspective is heard. In some situations, traditional punishment methods are far from necessary. We are simply here to help you explore your options and defend your point of view.
White Collar Crimes
Crimes such as fraud and embezzlement can be complicated. If you are being accused of these crimes, it is important that the court understands the complexity of your situation. Our team is well-versed in these scenarios and can help you to tell your story.
Expungements
If you are found guilty of a criminal charge, you will not necessarily have to suffer the consequences forever. In many situations, especially when the case is ambiguous, you can have your record expunged or removed. This may help you to move forward and build a new life for yourself and your family without the shadow of your conviction. Many criminal charges happen at a very low point in a person's life. Everyone deserves to be able to move forward from their mistakes, especially if they have taken steps to better themselves.
Our team can help you with the expungement process as well as criminal defense. Though we never rely solely on expungement, we believe it is a good option if the court does not side with your story.
FAQs About Mount Holly, NC Criminal Law
What State Pays Criminal Defense Lawyers the Most?
Criminal defense attorneys in New York tend to make the most. An attorney will likely make around $160,000 during their first year with a defense firm. However, these numbers vary widely. In North Carolina, defense attorneys make a similar median salary, though not quite as high. As you can see, this salary is not exorbitant, though many people believe that criminal defense attorneys work in our field for the money. On the contrary, most of us enter this field to ensure that all voices are heard and that innocent people do not go to prison for a crime that they did not commit.
What Are the 3 Basic Types of Programs to Allocate Defense Counsel?
There are three programs through which you can get a criminal defense attorney. They are:
​​Assigned counsel programs, or private attorneys from the local area
Contracting attorney programs
Public defender programs
Usually, private attorneys provide you with the best legal counsel and help throughout your case. Public defenders are often overrun with cases and cannot spend very much time perfecting your case.
What Happens If a Lawyer Loses a Case?
Unfortunately, legal cases do not always go as planned, and sometimes criminal defense attorneys lose their cases. In these situations, the client is still responsible for the attorney's legal fees, as the attorney performed the service that was purchased. You can rest assured that your attorney will do everything in their power to defend you, as it is our legal and ethical obligation to do so.
Can Lawyers Choose Who They Defend?
Attorneys don't always say yes to potential cases. In some situations, an attorney does not have the time or experience to properly defend a client. In other situations, they don't feel that they will be able to help the individual. Whatever the reason, attorneys can choose who they represent. They are legally obligated to defend their clients to the best of their ability, so if they take on a case, they must have the capacity to do that.
Should a Lawyer Defend a Guilty Client?
Sometimes, clients are guilty. Though it is up to the individual attorney to decide who they should defend, it is important that everyone gets their story heard. Without a fair trial, our democracy falls apart. Everyone is entitled to a chance to maintain their freedom and defend themselves in court. This applies to individuals who are guilty and those who are innocent.
Contact a Criminal Defense Attorney at the Law Firm of Brent D. Ratchford Today
When it comes to criminal defense, no one in the Mount Holly area has more experience than our firm. Trust us to help you through this time.
For more information, contact the Law Firm of Brent D. Ratchford online today.
Find Experienced Legal Help
If you have been accused of a crime and are facing serious legal consequences, The Law Firm of Brent D. Ratchford is ready to help you fight the charges and work to get you back on track with your life. As long as we are still operating, there should be no Mount Holly resident who will face their charges alone. Contact us today and learn more about how our top-notch defense strategy is changing the game and getting people back on the right side of the law.