Mount Holly Theft Crime Attorney
The accusation of any crime can be devastating, but this is especially true for crimes of theft or fraud. They carry heavy legal consequences and can harm your employment or housing opportunities. The stigma associated with these crimes can follow you for a lifetime.
Whether arrested or suspected, the appearance of guilt from outside parties may take hold immediately. Because of the considerable weight, it is important you hire the help of an experienced and trusted Mount Holly criminal defense lawyer. At The Law Firm of Brent D. Ratchford, we understand what is at stake in your criminal case. Our team knows that your future depends on the skill of a reputable attorney to properly represent you. At our law firm, we can put our years of proven experience to work for you.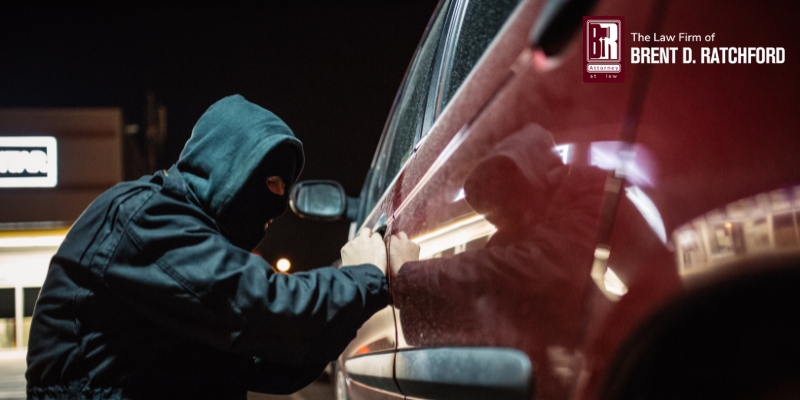 Types of Theft and Fraud Charges
Under North Carolina law, there are many different forms of theft and fraud. A few of these include:
Credit card fraud
Wire and mail fraud
Submitting a false claim to an insurance company
Embezzlement
Robbery
Telemarketing scams
Shoplifting
Identity theft
Concealing merchandise
Alteration of price tags
Break and entry
Having stolen goods in your possession
Obtaining property under false pretenses
Criminal Case Classifications
Whether the theft crime is classified as a misdemeanor or a felony will depend on the value of what was stolen and the specific circumstances. In general, the charges will count as misdemeanor when the worth of what was stolen is less than $1000. Other forms of misdemeanor theft are:
Class 2 or 3 misdemeanor. Typical crimes for this include but are not limited to concealing merchandise within a business. While the least serious of crimes, it does become a part of your permanent criminal record.
Class 1 misdemeanor. Physically taking an item from any store is an example of this type of theft crime.
Felony. In Mount Holly, North Carolina, theft of items that amount to over $1000 is considered a class H felony. This includes the crime of break and entry – even if nothing was taken. If the theft involves the use of a weapon, it is automatically a felony regardless of the dollar amount of the stolen goods.
For fraud, the classification is much simpler because fraud cases are always charged as a felony. However, the potential punishment if convicted will be based on the circumstances.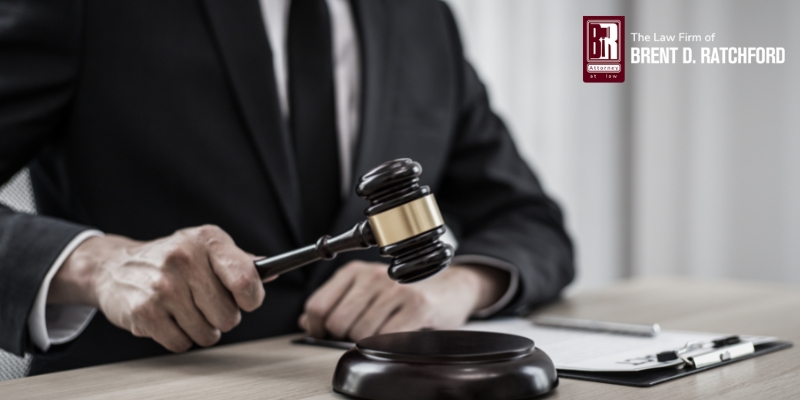 Potential Sentences If Convicted
If convicted of theft, penalties can range from a fine and/or a minimum of 45 days in jail or up to extensive prison time due to any aggravating circumstances or additional charges. Fines may also be imposed.
If convicted of fraud, the penalties could be more serious. These include time in state prison, probation, fines, and/or a resolution that orders you to compensate the victim for any financial loss.
In addition to these potential penalties, your past criminal record could mean additional prison time, fines, or other penalties.
Building a Defense
Utilizing the expertise of a skilled defense attorney could have a significant positive impact on your case. While acquittal is the ultimate goal, many times there are charges added to the original. In these cases, the defense attorney can examine the evidence to be sure that your rights are protected, and additional charges are minimized. In fraud and theft cases, an attorney can argue the intent of the crimes or that you were the one who committed the crime at all. Many criminal charges are the result of a mistake. You shouldn't be punished if mistakes were made. If you previously acknowledged the crime, a criminal defense attorney may help in plea bargains as well.
FAQs About Mount Holly, NC Theft Crime Law
How do you prove a theft case?
In any theft case, the prosecutor must prove you unlawfully took property, the property belonged to someone else, you did not have permission to take the property, or the property was taken with the intent to keep it. If there are other extenuating circumstances, such as deception, this, too, must be proven to have the additional charge added.
What are the requirements for theft?
Theft is commonly referred to legally as larceny. The statutes offer a broad definition that refers to it as taking or stealing property, chattel, money, valuable security, or any other thing without explicit permission. Because of this broad definition, the charge can be used in many different criminal proceedings as the central charge or as an added charge to another crime.
What amount of theft is a felony?
Generally, any theft over $1000 is considered a felony. However, if the theft is under $1000 but involves violent circumstances, it can also be tried as a felony. If the theft occurs with the addition of a weapon, for instance, or if someone is kept against their will during the occurrence of the theft, these could be considered felony charges.
How much does a criminal lawyer cost?
On average, a criminal defense lawyer can cost between $62 and $330. However, paying lower rates for an attorney may not yield the results that you are looking for. You want a criminal defense attorney that can focus on your case with experience, skill, and reputation to get you the best outcome possible. When faced with criminal charges, keep in mind that investing in the services of a seasoned attorney can increase the chance of success for your case.
Mount Holly Criminal Defense Lawyer
If you or someone you know has been charged with theft or fraud in Mount Holly, it is important to get the right defense attorney on your team. The Law Firm of Brent D. Ratchford brings years of experience and expertise to every case. Our team can review every aspect of your case to help not only have your rights protected but to assess whether extraneous charges could be removed from your case. We can review the evidence, speak with witnesses, review police records, and even visit the scene to gain firsthand knowledge of what happened to form the best defense for your case. If you have questions about your case, contact The Law Firm of Brent D. Ratchford, and let a reputable Mount Holly theft crime lawyer help with your case.